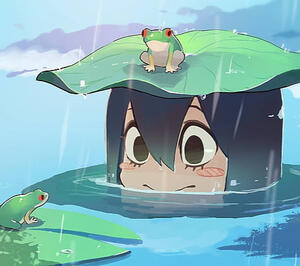 @bachiraslams
My name is Fish!! she/he no they/them, minor (dm for age range) ✭ Fishy, Fishypoo, Fishyballs ✭ cis bisexual ✭ Eng/Fr, CA/CN ✭ not spolier-free
▼ all pinned posts
Plants, Manga, Anime, Manhwa, Jeanluc, Beiguang, Genshin, Bllk, True Crime Stories, Thriller
Bugs, School, Annoying ppl, People who argue about anime 1v1s and Sub VS Dub
Before you follow ∘₊✧──────────✧₊∘
I hb if you're annoying, I make KMS/KYS jokes to close moots, forgets tone tags, HB to unfollow, semi-selective fb. Do NOT dm me unless I did something wrong or for my discord/genshin uid.
Will Not Follow Back / DNI ∘₊✧────✧₊∘
Basic DNI criteria, Pro-Shipper, if you call children "shota" or "loli", 18/19+ y.o (current moots OK), NSFW accounts, tectone fans, DSMP fans, don't have a life outside twitter.
Interests ✿
---
Animanga

Blue Lock, HxH, KNB, Bleach, JJK, Demon Slayer, CSM, & more

Webtoons

Hero Killer, Homesick, The Makeup Remover, Omniscient Reader, & more

Music

Playboi Carti, Polo G, The Weeknd, Lil Uzi Vert & more

Kpop

BTS, Twice, Loona, Itzy, IU & more!
Moots!! Hannah, Kaz, Haru, Kay, Hiro, Lilith, Emi